Following is a series of blogs that I hope will prove helpful information for visitors. – You Can Tours Japan
So you've had a wonderful day exploring Hiroshima.
Peace Memorial Park, its monuments, memorials, artifacts hall, and the museum.
It's a full day on its own but if you've only planned one day and you may have also popped over to Miyajima to visit the shrine, perhaps take in the view from the top of the gondola ride.
Now you're back in your hotel room, showered, and ready to head out to "ice the cake" (meh, a corny pun, true, but whaddya gonna do?) of your experience with something delicious to eat.
Best Things To Eat In Hiroshima – Restaurant Near Me
OKONOMIYAKI
お好み焼き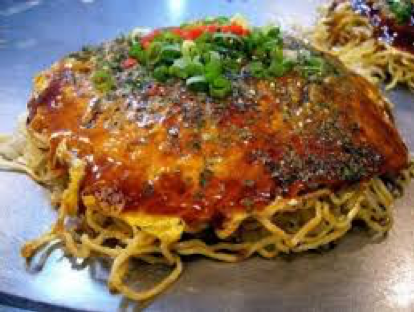 Probably top on visitor's list is Okonomiyaki – Hiroshima style.Hiroshima Style Okonomiyaki
Okonomiyaki is a large, savoury pancake and a favourite in Osaka and Hiroshima particularly.
The word "okonomi" literally means your favourite or as you like it, and yaki means "cooked".  
The Osaka style seems more like an actual pancake, whereas Hiroshima okonomiyaki is a layered, somewhat more interesting, variating version packed with flavour.
I'm a bit biased, but I'll go for Hiroshima over Osaka every time.
Okonomiyaki's origin dates back to the Edo period (1683-1868). It was a special dessert called Funoyaki served at Buddhist ceremonies, which evolved into a sweeter dish during the Meiji period (1868-1912).
The name Okonomiyaki started in the late '30s in Osaka. In Hiroshima at this time, a similar crepe-like food was popular – it was topped with onions, folded over, and served to children as a snack item. 
Okonomiyaki evolved and became popular during and after the war, probably in response to the need for a nutritious meal using basic ingredients during the severe scarcity and food rationing during and immediately following World War II.
In the Hiroshima style case, an entrepreneur upped the ante to get an edge over his competitors, and the Hiroshima style was born.
What makes Okonomiyaki what it is?
The dish mainly consists of a batter differing according to region, shredded cabbage, and your choice of a variety of toppings or ingredients (e.g. thinly sliced pork, scallops, prawns, mochi rice-cake, cheese, jalapeno, brittle deep-fried squid).
In Hiroshima, in most cases, you sit around a teppan hotplate, and the chef prepares it in front of you.
He begins with a paper-thin crepe, and on that, he piles shredded cabbage and mung bean sprouts then lets that cook a while, softening the cabbage and sprout. 
On top of that, it's your choice of the aforementioned toppings. 
While cooking down, the chef throws either a couple of handfuls of your choice of thin soba noodles, or thicker udon noodles beside it on the hotplate and deftly stacks the layered cabbage and other ingredients on top of the noodles.
Lastly, an egg is broken onto the hotplate and cooked a bit.
Then the stack is layered on top of that then flipped over crepe side down, and the cook tops the whole thing with a special okonomi sauce (kind of a thicker, sweet Worcester sauce).
Often adding mayonnaise and nori flakes, and other garnishings – Lopez has started a bit of a fashion with other competitors by offering jalapeno as a garnishing mm mmm mmm. 
Anyway, it's quite a show and washed down with an ice-cold beer; it's hard to beat. 
It's my humble opinion that if you come to Hiroshima but leave without trying Okonomiyaki, then sorry, you can't truly say you've been to Hiroshima : )
Where to Eat Okonomiyaki
There are dozens upon dozens of okonomiyaki restaurants in Hiroshima; some have their own bent on the finished offering. And you could almost stand on any corner in Hiroshima, throw a stick in any direction, and hit an Okonomiyaki shop.
The most well-known and probably the easiest to find a seat at is Okonomimura downtown near the Parco department store. Okonomimura is a building with 24 dedicated okonomiyaki restaurants across three floors of the building.
Another you might like to try but further from the centre of town is Lopez, which has been featured on BBC, Japan's own NHK, and not to Anthony Bourdain was so taken with Fernando, his cooking, and his story that he devoted a chapter of his book on Japanese cuisine just to Fernando and his little suburban shop.
It is a few minutes' walk from Yokogawa station.
Its Guatemalan-born and raised owner-operator Fernando Lopez has run this very popular diner since 2000, his pedigree is that he in fact trained under the owner of Hassei, The "okonomiyaki Godfather".
I took Hollywood film director Peter Berg and his son there who exclaimed it was the tastiest thing they'd eaten in Japan yet!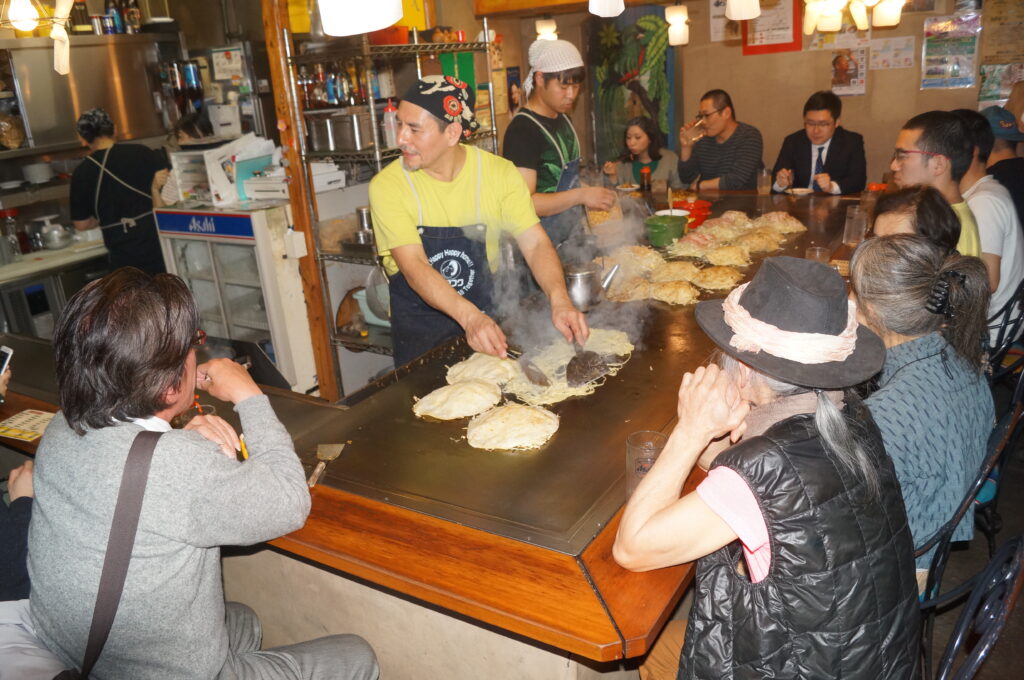 There is also a popular spot right next to Peace Memorial Park, Nagataya.
They do a vegetarian version.
But it's a small place so be prepared to wait, or you could take a 10-minute stroll along the Hondori shopping arcade back towards the centre of town, take a right at Parco and Starbucks, and hit Okonmomi Mura.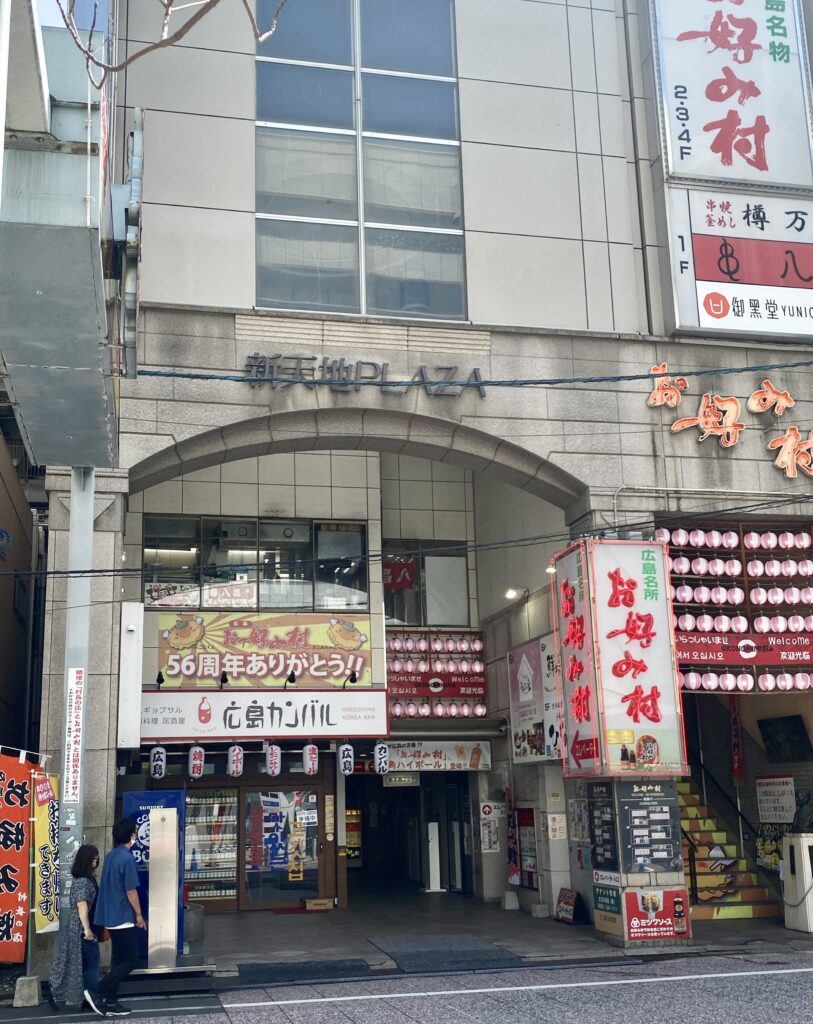 If you want to check out Okonomimura, my two GoTo's with tour guests at Okonomimura are:
Itsukushima 厳島 (same as the true name of Miyajima Shrine Island)
4th floor, in front and to the left of opened lift doors – highly recommended.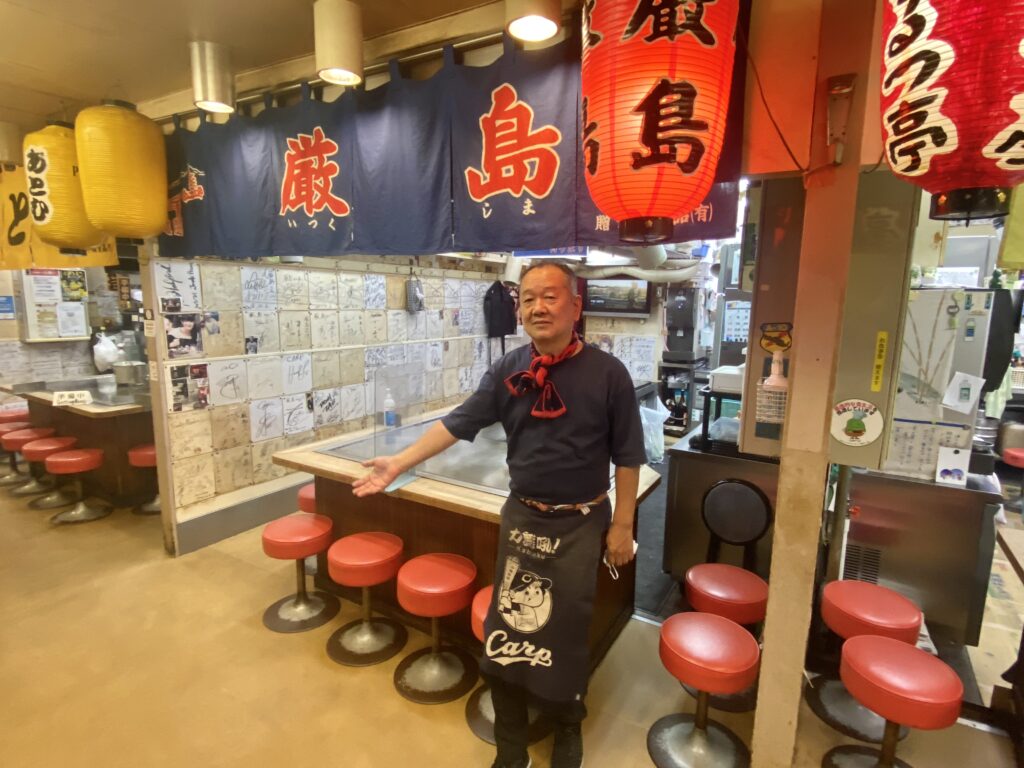 OR Suigun 水軍 on the 3rd floor left out of the lift and follow the corridor to the back. It's on the left. A very tasty and broad selection of teppan choices.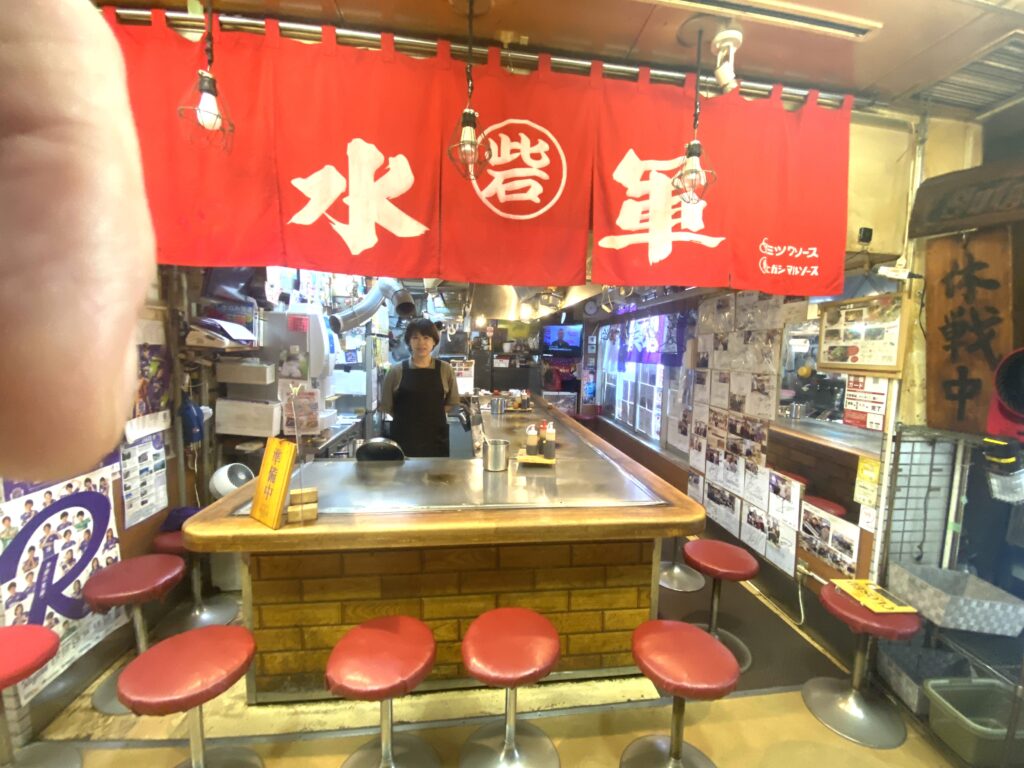 5-13 Shintenchi, Naka Ward, Hiroshima
open 7 days 11:00 AM – 2:00 AM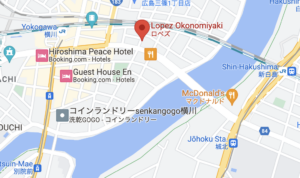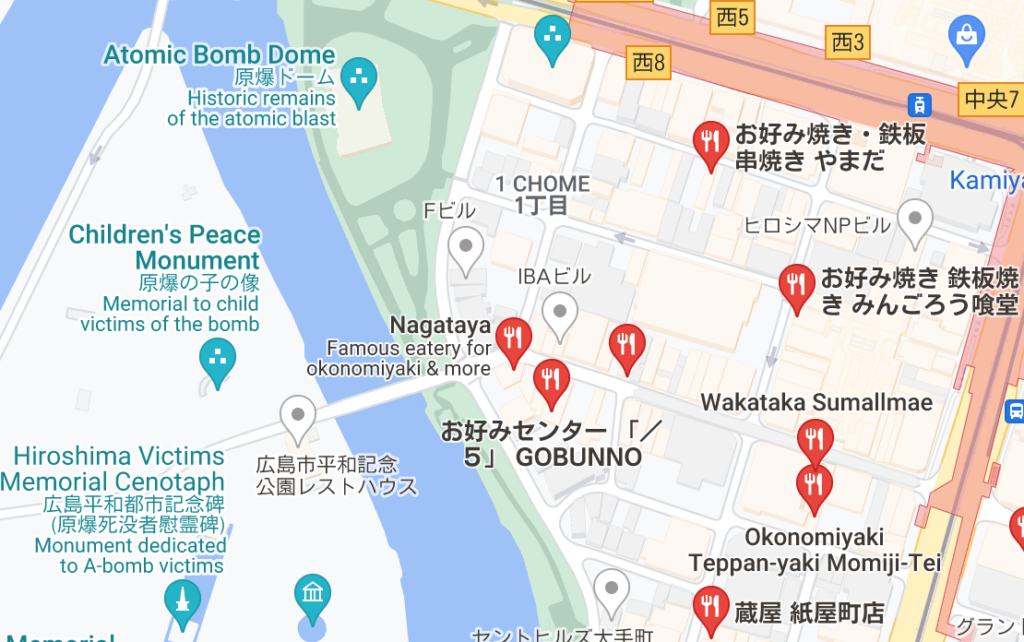 1 Chome−7−19 Otemachi, Naka Ward, Hiroshima
Open 6 days 11:00 AM – 8:00 PM
Closed Tuesdays
COOK-IT-YOURSELF EXPERIENCE
OR you might like to try an okonomiyaki cook-it-yourself experience on the northside of Hiroshima Station 
OYSTERS
牡蠣
Hiroshima is probably most famous for its oysters.
No kidding.
Cultivation here has a 500-hundred-year tradition.
No wonder they're so good! People come from a looong distance away just to eat oysters here.
The basis for the abundance of tasty and nutritious shellfish is nutrient-rich sediment carried from the mountains down the six rivers flowing through Hiroshima City to the warm waters of Hiroshima Bay.
Hiroshima's oysters, otherwise known as "the milk of the sea", in fact, account for 60% of Japan's oyster production and can be enjoyed at most restaurants in Hiroshima.
Oysters are in season from November through to February, but harvesting actually begins in September.
Oyster festivals are held during the oyster season in various areas.
One very popular event is the Miyajima oyster festival, where locals and visitors sup on oysters freshly-landed oysters directly from producers.
In addition to raw and grilled oysters, there are other mouth-watering oyster dishes, such as deep-fried oysters, oyster stew, steamed oysters and oyster rice.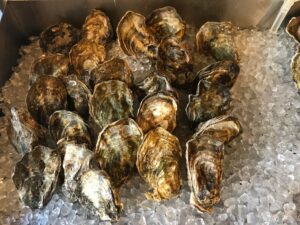 Where to Eat Oysters
The top five in my opinion:
Le Trouvere Oyster Bar and French Bistro (probably the best of the five)
〒730-0016 7-28 Noboricho, Naka Ward, Hiroshima
082-228 5660
6:00 PM – 1:00 AM
closed Mondays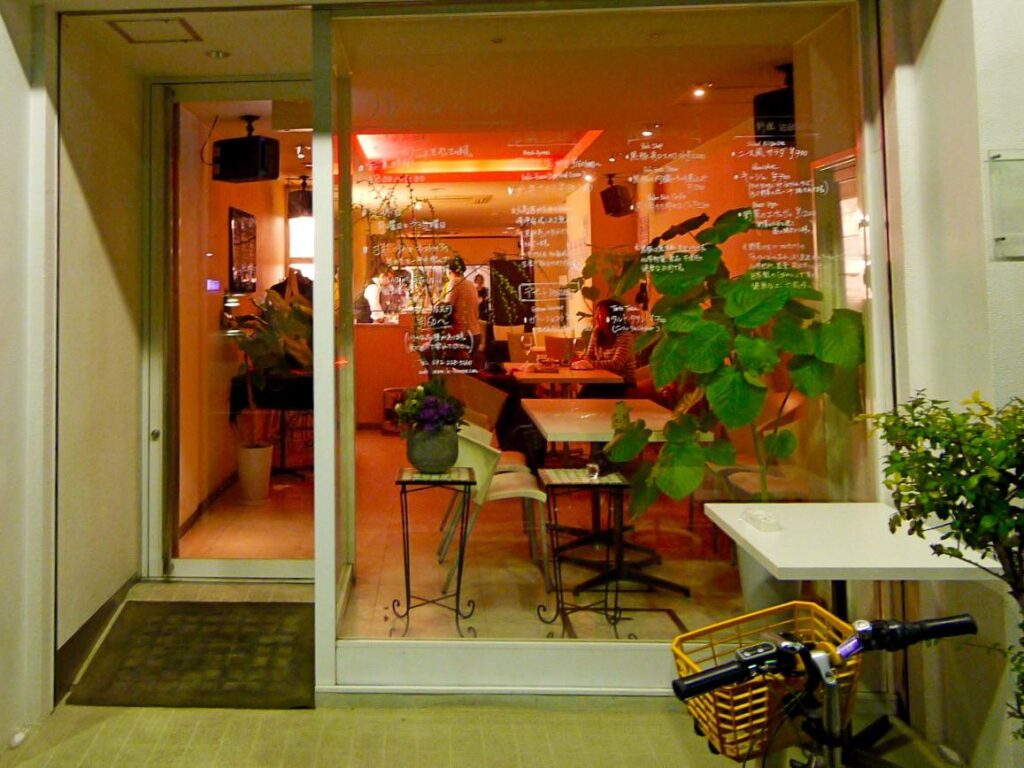 Oyster Bar Mabui Fukuromachi
〒730-0036 2−26 Kappa House Fukuromachi, Naka Ward, Hiroshima
11:30 am – 3pm / 5 pm – 12am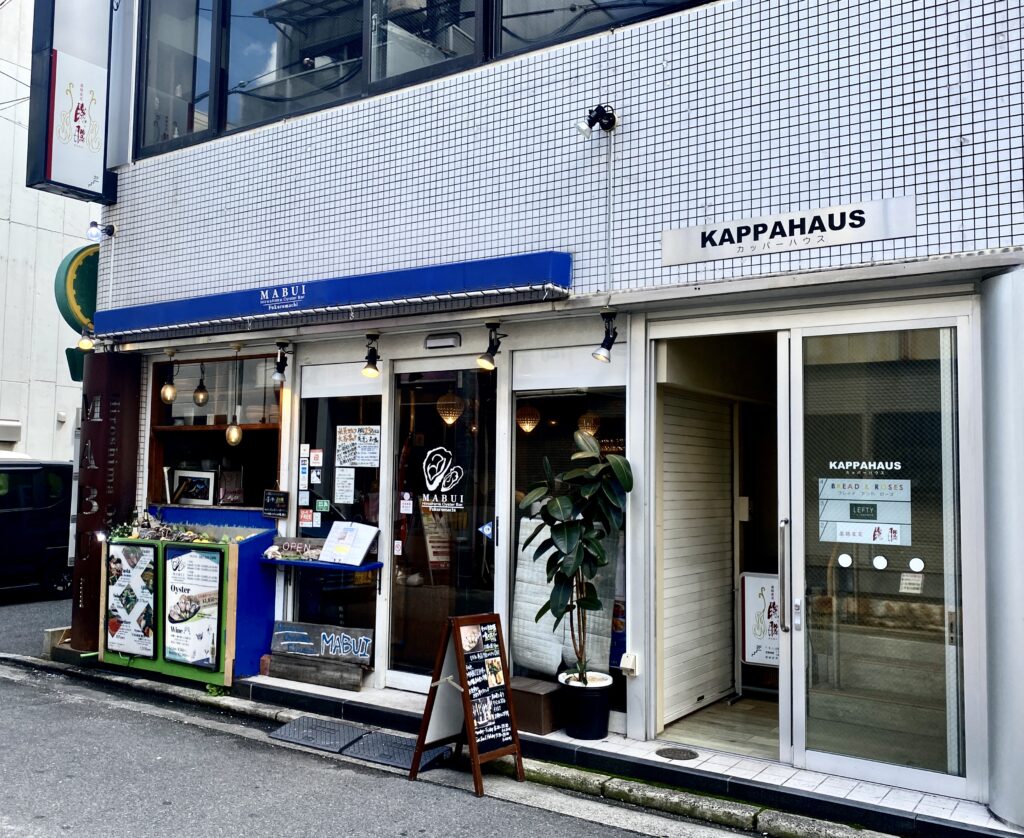 Oyster Ship Kanawa
**On the river immediately adjacent to Peace Park
〒730-0051  1-Chome Otemachi, , Naka Ward, Hiroshima
11:00 AM – 3:00 PM / 5:00 PM – 10:00 PM
Phone: 082-241-7416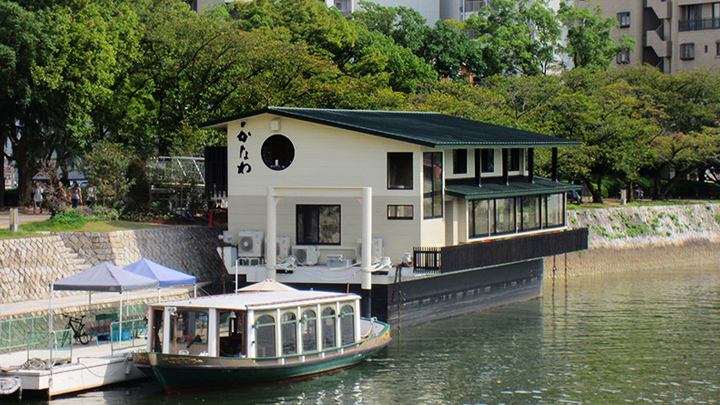 Oyster Hut Ujina
Open: (seasonally from October 22, 2016) 10:30 AM – 9:00 PM. Very family atmosphere
Hiroshima Minato Park, Ujina kaigan 1-chome, Minami-ku, Hiroshima City]
Oyster Hut Fukuromachi
Open 6 days (all year round) 5:00 pm – 12:00 am / closed Sundays
8-11 Fukuromachi, Naka-ku, Hiroshima City
TEPPANYAKI
鉄板焼き
– is not just a fantastic meal, it's a show!
Teppanyaki is a post–World War II style of Japanese cuisine that typically uses a propane-heated, flat-surfaced iron griddle to cook the food right in front of guests at restaurants.
The word teppanyaki is an aggregate of the Japanese words "teppan", the very thick iron or stainless-steel plate on which the ingredients are cooked, and "yaki", which means generally "cook" but in this case of course tends toward grilled, broiled, or pan-fried.
The cuisine includes beef, seafood, vegetables in various styles, and also okonomiyaki, yakisoba, and monjayaki.
The restaurant chain Misono claims to be the first to introduce the concept of cooking Western-influenced food on a teppan in Japan, in 1945.
Although Misono soon found the cuisine was less popular with the Japanese than it was with foreigners, who enjoyed both watching the showy skills of the chefs preparing the food right before their eyes and the dishes themselves, which seemed more familiar than more traditional Japanese dishes.
Teppan is commonly confused with the hibachi barbecue grill, which is predominantly used, outdoors, is actually called "shichirin" in Japanese, and has a charcoal or gas flame and is made with an open grate design.
Teppan, with a solid griddle-type cook surface, is capable of cooking small or semisolid ingredients such as rice, egg, and finely chopped vegetables.
Additionally, thanks primarily to Benihana in the US, Teppanyaki restaurants enjoy popularity around the world with most people heavily associating teppanyaki with Japan over more common Japanese dishes and cooking styles.
There are many teppanyaki restaurants in Hiroshima with some serving mainly the local Hiroshima-style okonomiyaki and some being down-to-earth Izakayas offering a variety of entrees.
For the traditional teppanyaki experience though, here are a few recommendations
Where to Eat Teppanyaki
There are several teppanyaki restaurants in Hiroshima that deliver the full experience with varying levels of cost and quality, but here are a few recommendations to start you off.
The Best TEPPANYAKI  in Hiroshima – but not so easy on the pocket:
Miyabi-tei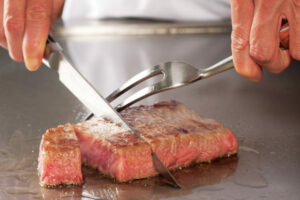 With its contemporary Japanese interior design, lighting, and elegant wrought-iron features, Miyabi-tei is a stylish space that features an intimate teppan-yaki corner, a sushi bar, individual tables, and private rooms. Located on the 7th Floor of the Sheraton Hotel next to Hiroshima Station's shinkansen exit, Miyabi-tei provides an excellent dining experience.
I spent several months working part-time as a concierge at the Sheraton Grand Hotel and I can assure you the quality of food served is high and the staff pride themselves on being able to meet the particular needs of their guests. 
Address: 7F Sheraton Grand Hotel Hiroshima
12-1 Wakakusacho, Higashi Ward, Hiroshima, 732-0053
Phone: 082-262-7111
open 7 days 11:30 AM–2:30 PM, 5–10 PM
https://www.sheraton-hiroshima.co.jp/en/
Dontoko
Teppanyaki Dontoko Hatchobori is located in Hatchobori in the Naka-ku district of Hiroshima, Hiroshima Prefecture.
This restaurant is famous for its teppanyaki, dishes grilled on sizzling iron plates.
Aside from the high standard of daily selected meats, (Japanese Black Wagyu Beef of rank A5 only from Hiroshima and Miyazaki Prefectures), seafood and vegetables, on the menu, Dontoko has there is also a selection of spirits, including wines and sakes, on offer.
1F Dai-2 City Building, 12-5 Hatchobori, Naka-ku, Hiroshima
TEL: 082-221-5980
18:00 PM – 12:00 AM (last order 11:30 PM)
closed Mondays
http://www.teppanyaki-dontoko.com/hatchobori/english.html
Teppan Naniwa
Located in the Rhiga Royal Hotel, a stone's throw from Hiroshima Castle, Teppanyaki Naniwa is a high-quality restaurant, serving supreme quality teppan grilled Japanese black beef and fresh seafood.
address: 6th Floor, Rhiga Royal Hotel, 6-78 Motomachi, Naka-ku, Hiroshima
TEL: 082-228-6762
open 7 days
11:30 AM – 14:30 PM (Last order 14:00)
17:30 PM – 21:30 PM (Last order 21:00)
Teppanyaki ATAGO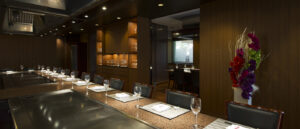 Located in the ANA Crowne Plaza also serves high-quality Seto Inland Sea seafood and Japanese black beef, vegetable dishes sizzled before your very eyes.
address: ANA Crowne Plaza, 1F Annex, 7-20 Nakamachi, Naka-ku, Hiroshima
On the basement first floor of the hotel annex, next to Shirakami shrine along Heiwa-odori Avenue
TEL: 082-241-9129
open 7 days
Lunch 11:30 AM – 2:30 PM (last order 2:00 PM) / Dinner 5:00 PM – 9:30 PM (last order 9:00 PM)
https://www.anacrowneplaza-hiroshima.jp/language/english/restaurant.html#atago
Sakon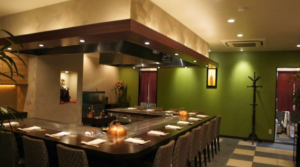 The only one in my list not located in one of Hiroshima's fine hotels, nonetheless is a very good teppan dining experience.
Also serving very high-quality Hiroshima black beef and seafood sourced from Ise in the east.
2-24 Nagarekawa-cho, Naka Ward, Hiroshima
open 7 days. Lunch 11:30 AM–3:00 PM / 5:00 PM–10:30 PM
Phone: 082-246-3807
http://www.teppansakon.com/ (Japanese language only website)
Kawasoh Shintenchi 
However, if you're looking for something a bit more grounded and easier on the pocket, my go-to is Kawasoh Shintenchi.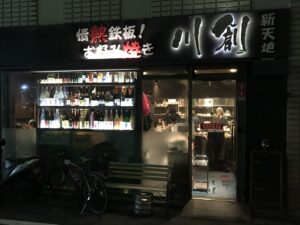 It's right on the corner opposite the southwest corner of Shintenchi Park (labeled "park" but very more a plaza than a park).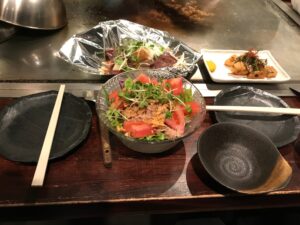 1-1 Mikawachō, Naka-ku, Hiroshima-shi, Hiroshima-ken 730-0029
050-3469-5020
open Monday to Saturday 6:00 PM–4:00 AM
TSUKEMEN
つけ麺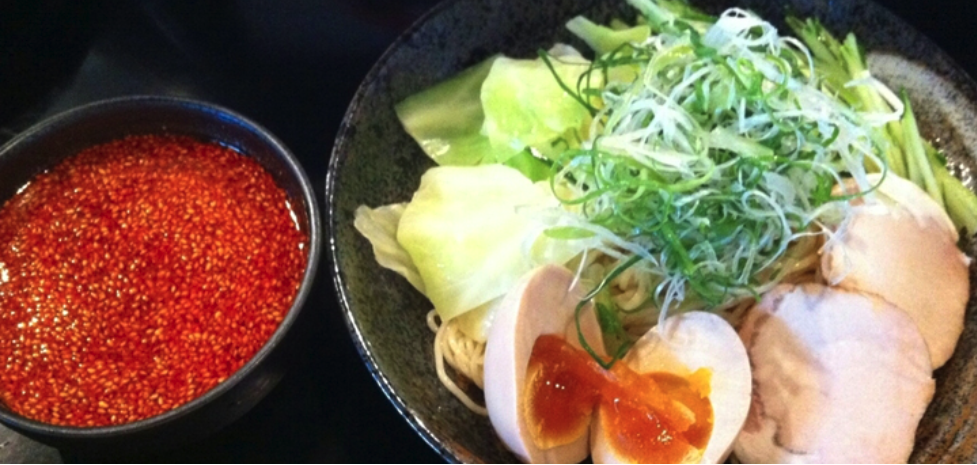 I'd wager that there are very few people these days not familiar with at least a few of the variety of noodle dishes on menus in Asian restaurants. Though I'd also be prepared to wager that in most cases, certainly, the majority of people Asians included, if they think of noodles they think of them in a steaming hot broth.
In Japan: the most traditional types of noodles are soba or buckwheat noodles (more about that in a different post). Then possibly udon, the most often, thick wheat white noodles; and then perhaps Ramen. All a perfect warmer upper in winter. But what about summer? Those who live in a humid climate will understand where I'm going with this. And anyway, you may already have tried soba or udon cold (again more about that another time). and ramen (some might argue that ramen is a form of soba, but let's not get into that here). But what about ramen? Yes well, it's my goto on a chilly night but there is ramen served cold mostly in summer, called reimen (literally cold noodles).
However, in the 1950s a new style of eating ramen evolved: having cold ramen with a hot sauce. While ramen contains cooked noodles in a bowl of piping hot soup, tsukemen noodles are boiled and chilled, then placed in a separate bowl from the soup. The cooling process of the noodles is the main difference between tsukemen and ramen and the meal is served in separate dishes, with your choice of various garnishings -shredded scallions, mung bean sprouts, cabbage leaves, cold sliced pork, par-boiled egg
spinach, corn, scallions, sesame seeds and sesame oil, wakame (an edible seaweed), togarashi (a spicy Japanese seasoning blend), menma (fermented bamboo shoots) and naruto (an iconic white and pink swirled Japanese fish cake), and of course the dipping it into an accompanying bowl of hot sauce. It's very healthy and quite delicious! Pretty soon it caught on and became popular nationwide. And in Hiroshima, the ante is upped by having the sauce either hot or cold but good and spicy hot (no, you do get to nominate the intensity), and it's known, yes, as Hiroshima tsukemen! Which has turned into a boom in its own right!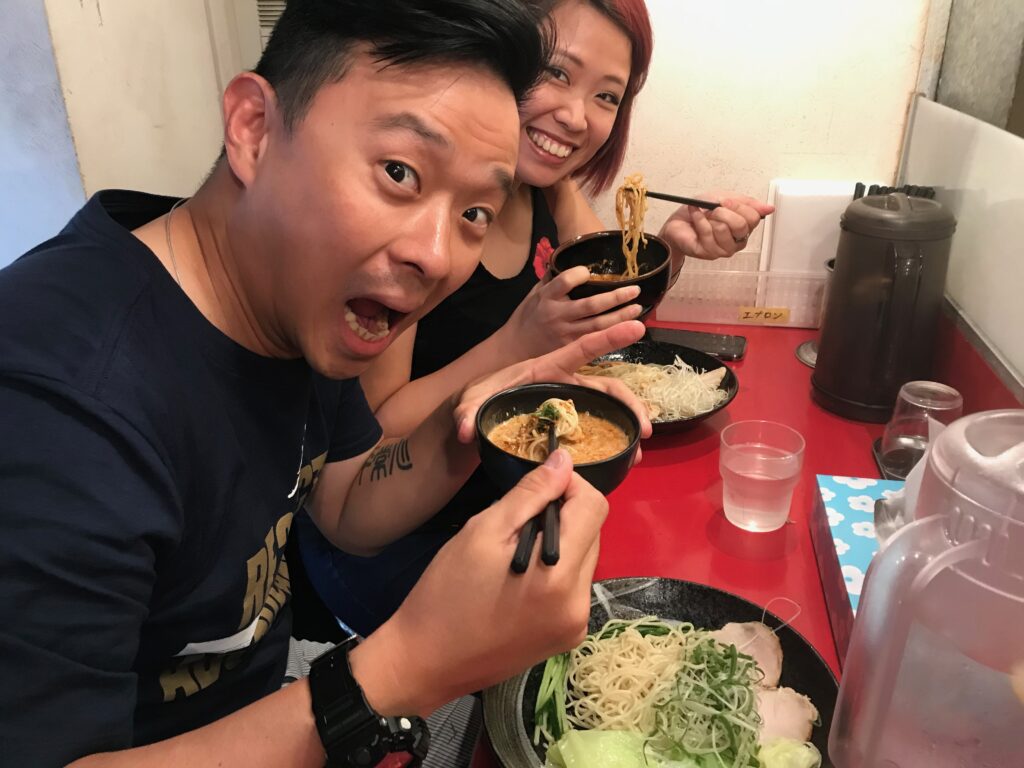 Where to Eat Tsukemen
Expectedly, you can find Tsukemen noodle eateries located here and there throughout the city and suburbs but here below are a couple of suggestions, most conveniently located downtown.
The main go-to is Bakudanya which currently has three locations but the most convenient is right downtown (right opposite Don Quixote):
Bakudanya
ばくだん屋
main store: Shintenchi Bld (新天地ビル) 1F トーソ, 2−12 Shintenchi, Naka Ward, Hiroshima
11:30 AM – 11:30 PM
open 7 days
**English menu with an easy-to-follow guide to the best eating experience, but English communication is not a forte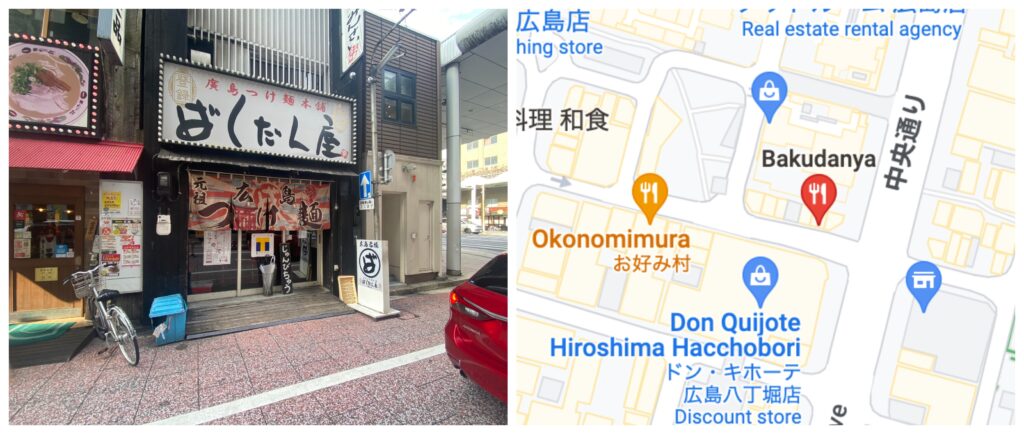 Tori-no-suke Shintenchi
壱番館 1F(Ichibankan Bld cnr Chuo Dori) 1−24 Chuo Dori  Shintenchi, Naka Ward, Hiroshima
Monday – Thursday 11:30 AM–3:30 PM, 5:30–10 PM
Friday, Saturday 11:30 AM–12:00 AM
Sunday 11:30 AM–10:00 PM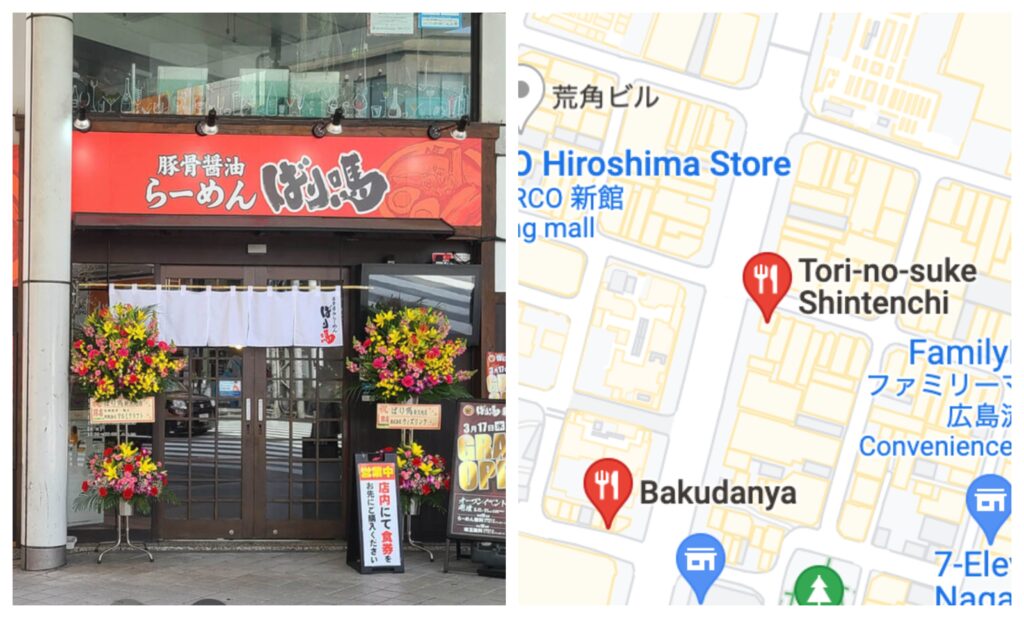 BBQ
焼き肉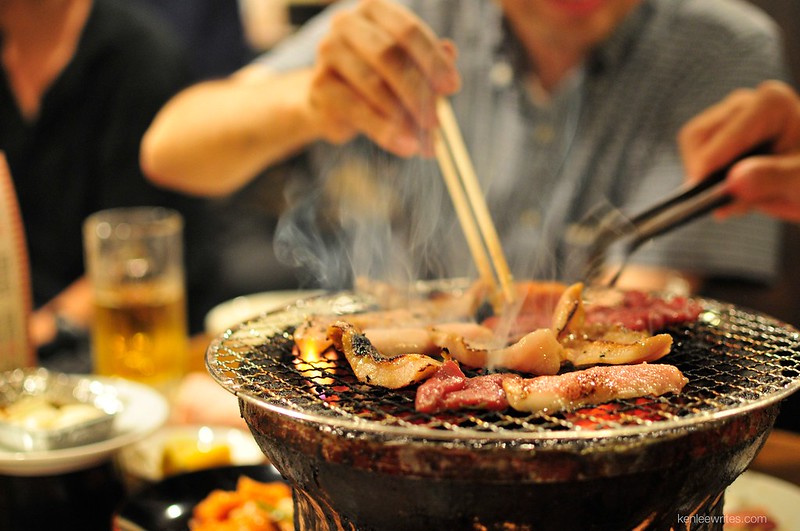 In Japan, what we think of as BBQ is called Yakiniku — literally grilled meat (the verb yaku generically means to cook in most of its forms).  Yakiniku is sliced meat, seafood, and vegetables, grilled on either woven steel or iron mesh or an iron hotplate; although cooked on a steel plate is typically thought of as teppanyaki. Grilling on a mesh the excess fat and water runs off while cooking on teppan tends to seal in the fat and juices which make the meat tender and juicy and does not char.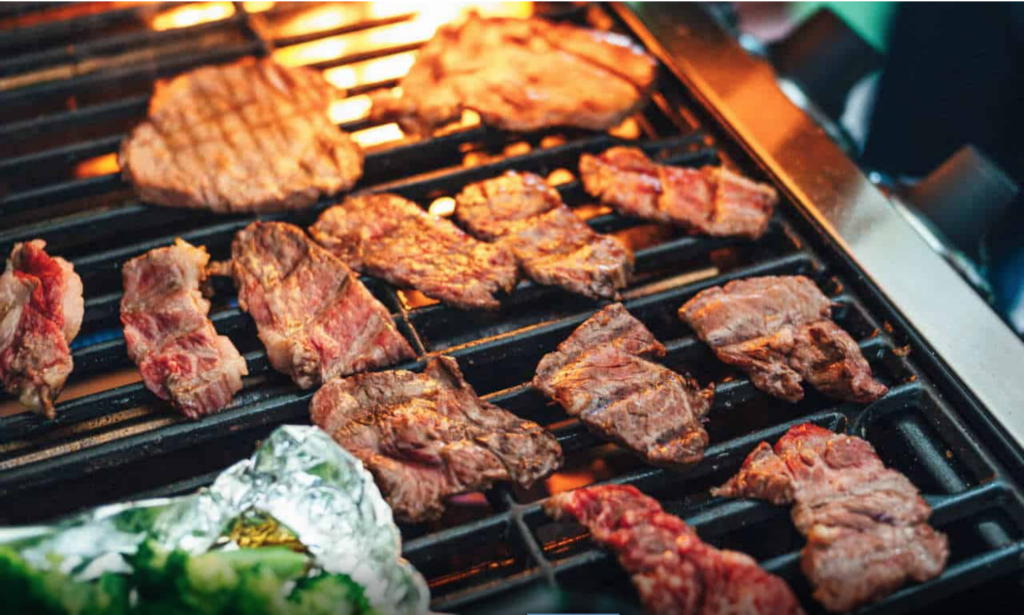 Historically, consuming beef was prohibited until the Meiji Restoration; legalised in 1871 as one of the means to introduce western culture to the country. Emperor Meiji himself got involved in the campaign to promote beef consumption, eating beef in public —Imagine!
I tend towards the belief that what we now know as yakiniku was greatly influenced by Korean Bulgogi The two differ in many ways, including flavour and how the dishes are prepared – specifically sweet meats are a big feature of both yakiniku and bulgogi and there is more variety in just tripe, pancreas or thyroid (seriously, e.g. pork uterus), and that may stem from simple practicality as in days of yore, to make the most of the animal resource, but look, in effect, without oversimplifying it, yakiniku and bulgogi are both BBQ of sorts. It's just that, as mentioned, taking into account the aforementioned, the grill menu has a broader variety than simply throwing a banana or a prawn on the "barbi".
To help you navigate a yakiniku menu and make the most of the banquet:
Beef:
Rōsu — loin and chuck slices
Karubi or baraniku — short ribs. From the Korean word "galbi". In Japan, it is usually served without the bones unless it is specified as hone-tsuki-karubi.
Harami — tender meat around the diaphragm.
Tan — beef tongue. From the English word "tongue". Often served with crushed Welsh onion, salt and lemon juice.
Misuji — tender meat around the shoulder.
Pork:
Buta bara or Samu gyopusaru — pork belly.
P-toro / Tontoro — fatty meat around the cheek and the neck. From the word "Pork toro".
Horumon or motsu — offal. Horumon means "discarded items" and comes from the Kansai dialect.
Rebā — beef liver. From the German word "Leber".
Tetchan — intestine. From the Korean word "Dae-chang". May simply be referred to as horumon.
Hatsu — heart. From the English word "heart".
Kobukuro — Pork uterus. Enjoyed for its gristly texture.
Tēru — From the English word "tail". Slices of beef tail cut crosswise, the bone attached.
Mino / Hachinosu — beef tripe
Gatsu — Pork stomach. From the English word "gut".
Chicken:
All the regular cuts
Seafood :
squid, shellfish, shrimp.
Vegetables:
bell pepper, carrots, shiitake, other mushrooms, onions, cabbage, eggplant, mung bean sprout (moyashi), garlic (whole cloves), and kabocha squash (pumpkin) are common.
Different restaurants will offer all kinds of variety of side dishes, so you definitely want to try this out. Even if you're vegetarian I feel confident saying there is enough variety to feast with gusto, unless unless the aroma is off-putting!
Where to Eat Yakiniku
Yakiniku is so popular there are dozens of restaurants to choose from in Hiroshima and most will be pretty good, although many won't have an English menu or language ability and some will have pictorial menus.
Here are some choices, examples of the range in price and quality. ** both the first two following suggestions have built-in smoke extracts on the grilles so you don't have to worry about residual odd permeating your hair and clothes, as you might with the charcoal BBQ venues:
JoJo En
叙々苑 
Very high quality, a bit classy even, and priced to match. There are two branches but I know the Hatchobori branch downtown has English menu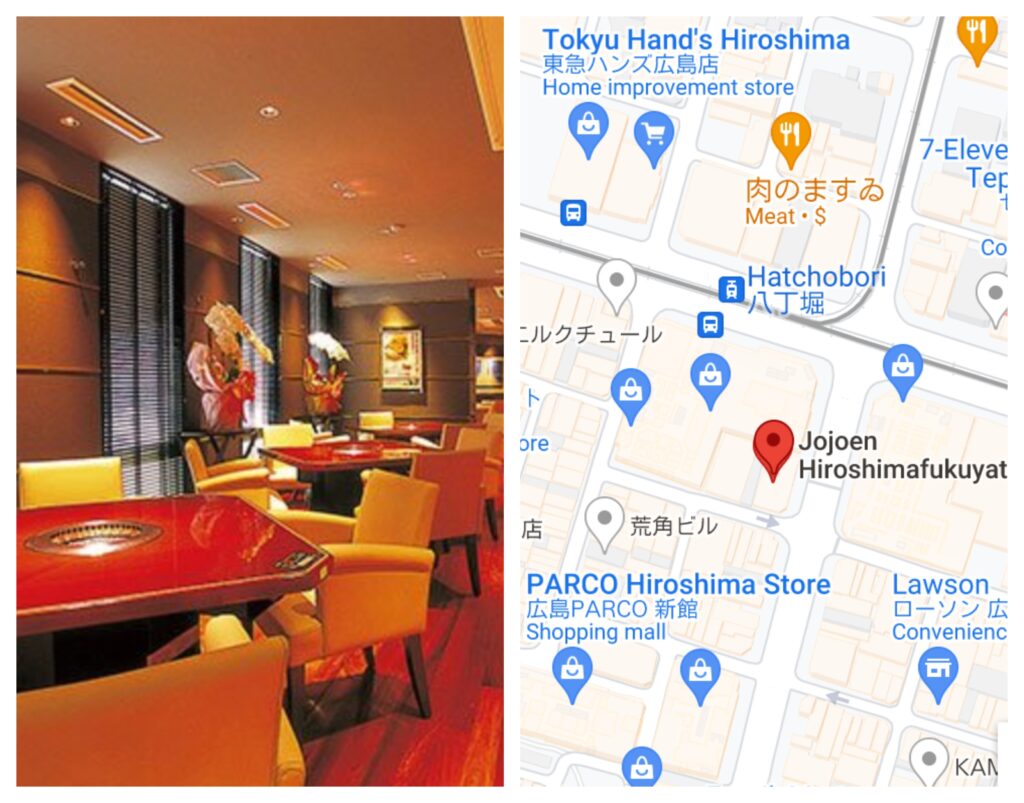 Fukuya Hatchobori South Building 3 F,  6−6 Ebisucho,  Naka Ward,  Hiroshima,  *(approx 80 m from the intersection corner south on Chuo Dori) 
11:00 AM – 10:00 PM
open 7 days
Gyu Kaku
牛角
Is possibly the most accessible all around. Gyu Kaku is a restaurant chain that offers a good quality range of dishes and accompaniments. Reasonable price with English pictorial menus with an option of all you can eat (called tabehodai 食べ放題) over a set period (90 mins) in three different priced sets – and if you like you can supplement that with nomihodai all you can drink (**this service is under suspension through the pandemic).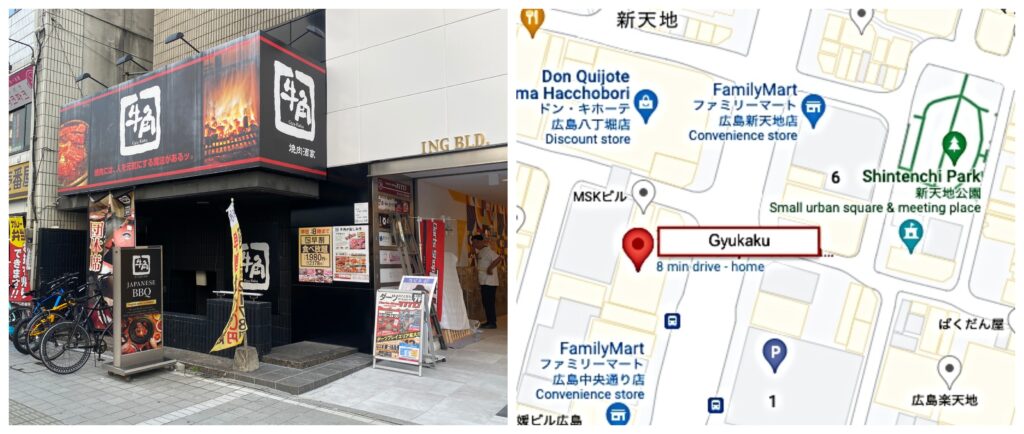 Located right on Chuo Dori about 40 m south of Don Quixote towards Peace Boulevard on the right. 
2-3 Mikawaーcho、Naka Ward Swan Hiroshima Bld B1
Monday to Friday  5:00 PM –11:00 PM
Saturday, Sunday 11:30 AM–11:00 PM
Yakiniku Kanadeya
焼肉 奏で家
Right on Nagarekawa Dori in the heat off the entertainment district. Reasonably priced and tasty.

5 flr, 3-6 Nagarekawa-cho, Naka Ward, Hiroshima
** a little hard to spot – the building entrance right next a bright red awning covering the front of ひさしramen and the face of the building has a decorative stained glass windows.
open 7 days 4:00 PM – 2:00 AM
Vegetarian
I recall being introduced to macrobiotics in the 70s by an enthusiastic hippy friend. She was effusive about the health benefits and how it was based on the regular diet in Japan. Wow. Doesn't look like I'll ever go there, I thought to myself at the time, LOL. Irony does follow me around…
As it turns out I eat very little red meat these days.
But to get to the point, in accordance with Buddhist tradition, meat and animal products were historically considered taboo, and eating red meat (beef mostly, and that distinction begs a whole other story for another time) was in fact banned in Japan up until the Meiji Era (also referred to as the Meiji Restoration). That is entirely not the case in modern Japan, with meat featuring more often than not in the diet and which, until recently, made it hard for vegetarians, particularly vegans visiting. However most large metropolitan districts will have at least two or three places catering to those preferences,
Here are some choices to be found in Hiroshima
Otis!
Possibly the oldest establishment offering vegetarian / quasi-vegan choices. Also Tex Mex and a live music venue. It's run by a pair of (not quite) superannuated Japanese hippies. Lovely people. If there is a live act thee will likely be a cover charge. Good value and a five-minute stroll from Peace Memorial Museum.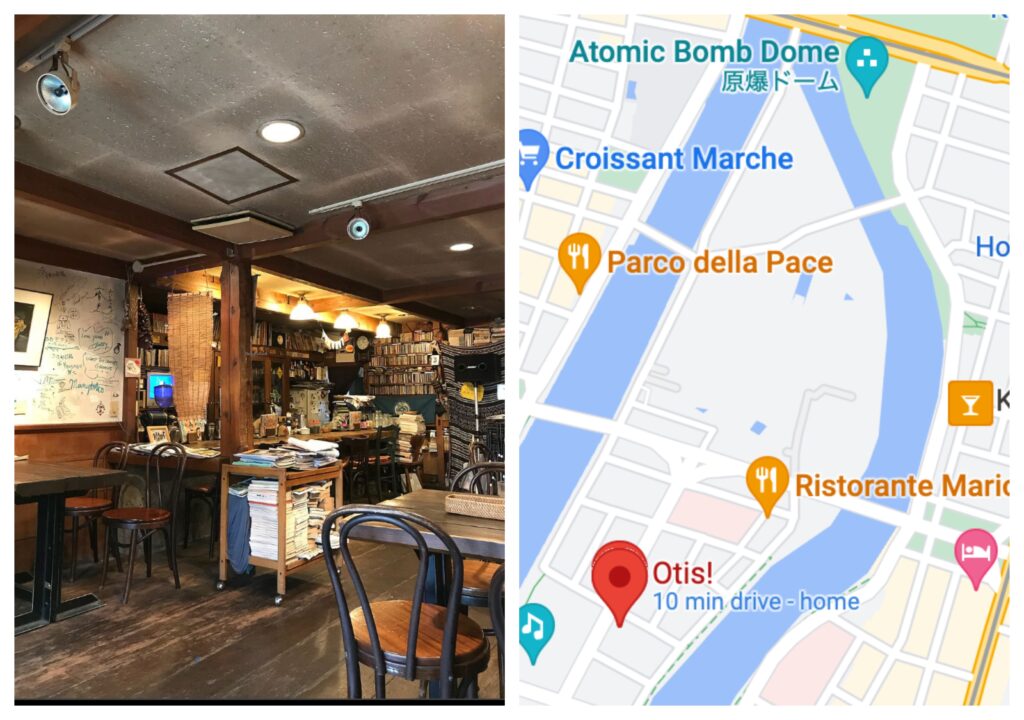 1-20 Kakomachi, Naka Ward, Hiroshima, 
Monday – Saturday 11:30 AM–10:00 PM
Sunday 2:00 PM – 9:00 PM
Croissant Marche
Is a proper vegan-friendly cafe/grocery store. However, the cafe is only open for lunch and small with some counter seating and two small tables, serving delicious foods. The grocery section offers domestic and organic vegetables, gourmet baby foods, brown & "macrobiotic" rice, some baked goods, vegan and vegetarian products, imported health foods, and supplements. Along with a selection of local gourmet healthy products, including meats, and seafood, Croissant Marche is a good one, located close to Peace Memorial Park

1-3-4 Sakai-machi, Naka-ku, Hiroshima
Cafe: 11:30 AM – 14:00 PM
Health food & grocery section: 10:00-19:00
Closed: Sundays & National Holidays
Kissa Saeki
Another very good Vegan / Vegetarian Cafe. But let me clarify the name. The word "kissa" is a shortened term of the word kissaten which is a traditional type of coffee shop popular during the Showa Era (1926–1989). The cafe name somewhat romantically harks back to a now bygone age – blending old and new, you might say. Pretty much all of the dishes (tasty veggie burgers to mention just one!) here are vegan-friendly and the menu denotes gluten-free choices. Unfortunately, not open in the evening.
website (English) with eat-n menu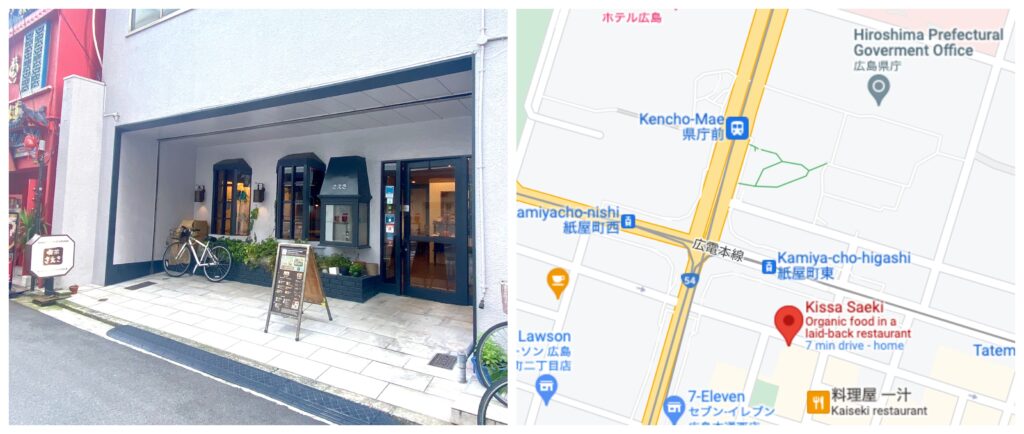 1 Chome-4-25 Kamiyacho, Naka Ward, Hiroshima, 730-0031
Open 7 days  10:00 AM – 6:00 PM
Nagata-ya
I've added to this category as it erves a variety of vegetarian choices of Hiroshima-style okonomiyaki and is handily located right at the entryway to Peace Park so quite popular with visitors to Hiroshima – be prepared to wait.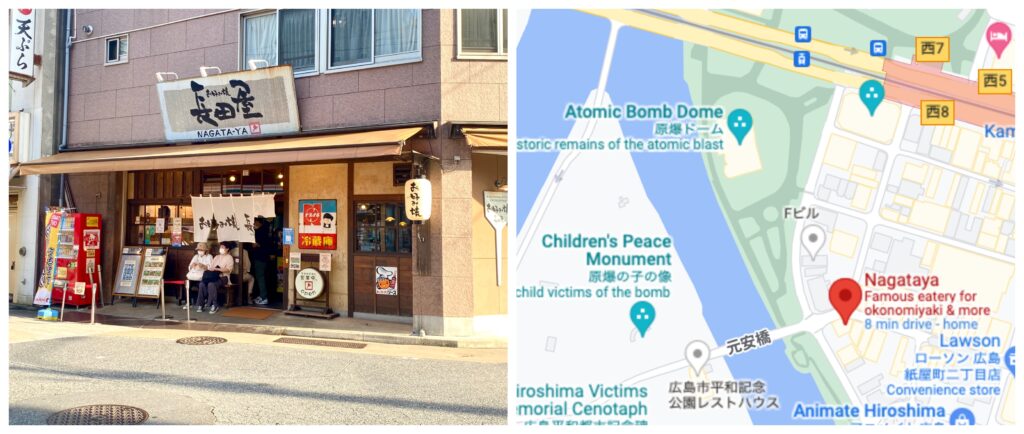 1 Chome−7−19 Otemachi, Naka Ward, Hiroshima
Open 6 days 11:00 AM – 8:00 PM
Closed Tuesdays
Roopali
Serves both meat, vegetarian/ vegan options available. Two branches: Main Restaurant is on the north side of Hiroshima Station (Shinkansen entrance side), a few minutes walk from th eSheraton Hotel; and the other in Hakushima located in the Q-Garden complex. The menu includes multiple vegetarian curries. At dinner the menu is more extensive. English menu available, and English speaking staff.
You might like to browse an English menu beforehand
Roopali Main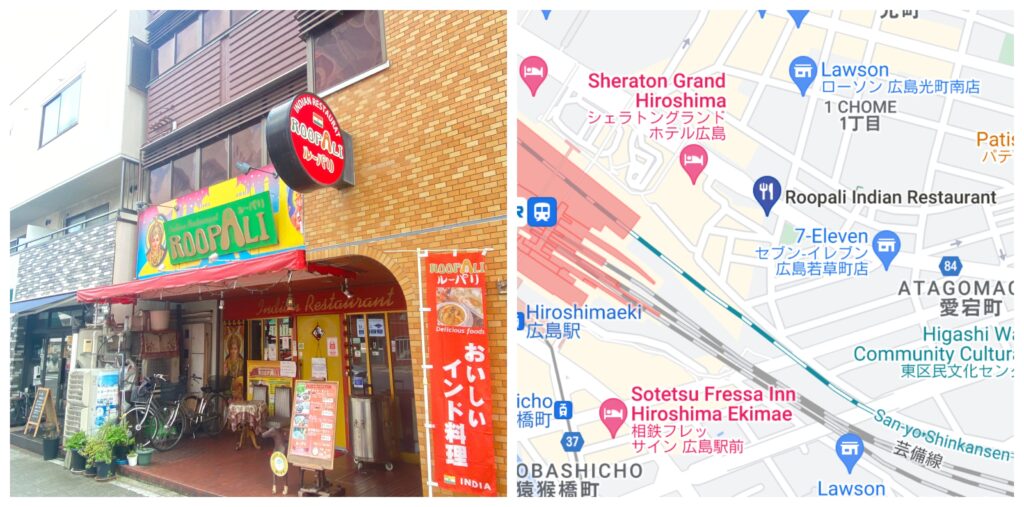 14-32 Wakakusa-cho, Higashi-ku, Hiroshima
Open 7 days 11:00 AM – 2:30 PM; 5:00 – 9:00 PM
Roopali Hakushima

14-15 Higashi Hakushimacho, Naka-ku, Hiroshima
Open 7 days 11:00 AM – 9:30 PM
QUICK REFERENCE ASSET
Here is a regional Vegetarian and Vegan guide published by JizoHat (GetHiroshima). It's a pretty comprehensive guide, though now possibly a little out of date – I know Cafe Elk has closed business.paper